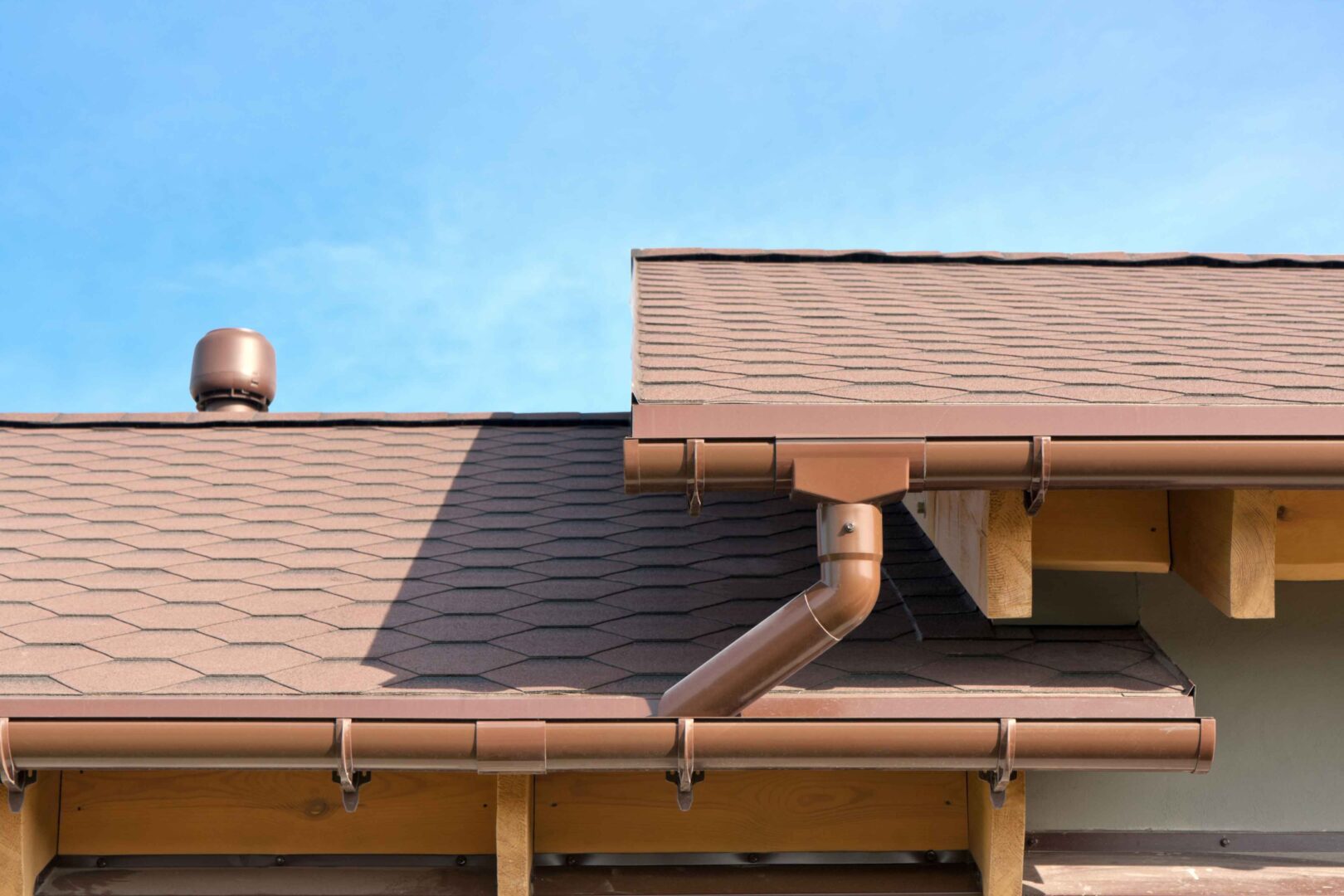 Gutter & Downspouts Denver, CO
Professional Gutter Installation in Denver, CO and Neighboring Areas
M&K Restoration is an expert in gutter installation for all types of roofing systems. We specialize in seamless rain gutters, but we're more than willing to give in to your desires. We cater to both residential and commercial gutter installation projects.
For over 30 years, we have been servicing homes and business establishments in Denver and nearby areas. We guarantee that your investment in a new gutter system is worth every penny. We provide the best materials available in the market and combine it with professional installation so that your gutters that can withstand the most extreme of weather conditions.
We provide a wide range of gutter system materials and products, including aluminum, copper, galvanized, and steel. You choose the material and let us handle the installation. Call (303) 548-4982 today, and we'll throw in a free estimate!
Do you have some questions about the prospect of replacing your existing gutters with a new one? Call us, and we will answer all your questions. At M&K Restoration, you're guaranteed to get the most practical solution for the roof's needs, especially the gutters.
Gutter Repair Services Denver, CO
When your rain gutters are about to collapse, or they start leaking water, it's time to call M&K Restoration. As our company name says, we're professional restorers of anything that's broken or damaged on your roof, including the gutter system. Give us a call right now at (303) 548-4982, and we'll take care of your problem. You won't even know we're there.
Our professional gutters & downspouts Denver, CO services begin with an appraisal of your existing gutters. We will send a team to your address to figure out if your gutters qualify for a professional repair. Our expert appraisers will furnish a report, detailing the need for either a repair or replacement solution.
In case your gutters have become irreparable, we're happy to provide you with a replacement service that comes with a free estimate. As a show of transparency, we're even willing to refer other roofing contractors in the Denver area so that you can compare our price.
At M&K Restoration, we want you to go with your heart. If you think we're the best option for your gutter repair needs, then dial (303) 548-4982 today so that we can fix a schedule for you.
Downspout Repair
Like all other roofing components, the downspouts need attention, too. If you need professional gutters & downspouts Denver, CO repair, we're here to help. We have a dedicated team of expert roofers who will take on every downspout repair challenge you throw at us. We offer the following services for residential and commercial properties in Denver, CO, and nearby areas:
Downspout repair
Downspout drain repair
Downspout replacement
Take time to fill this contact form, and we'll do the rest. Our service representatives are waiting for you.
CALL TODAY FOR YOUR FREE PROPERTY ASSESSMENT
M&K Restoration offers free inspections & free estimates with no job too big or too small!
Speak with our friendly team members today for your FREE inspection by one of our qualified Insurance Claims experts!